Dan's House Collection Christmas Exhibit


Artists' Gallery - 11
Artists' Gallery: 1 | 2 | 3 | 4 | 5 | 6 | 7 | 8 | 9 | 10 | 11 | 12 | 13 | 14 | 15 | 16 | 17 | 18 | 19 | 20
Christmas Exhibit Home | Terms/Links

Copyright Notice - Please, look but don't take. All the images in this Gallery are copyrighted by the artists and are NOT to be downloaded from this page. Please go to the websites of the artists and comply with their conditions of use. Click on the links to visit the artists' websites. Terms of Use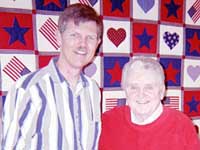 Artist: Charles Wysocki
Dan (on left) with Charles Wysocki, July 2001 at his Gallery in Lake Arrowhead.

I discoved Wysocki in the early 1990s while on vacation at Donner Lake, California. I went to the local drugstore to pick up a jigsaw puzzle and found a Wyscoki. It was a delightful puzzle to build, so much so that Wysocki puzzles have become my standard vacation pastime.

www.charleswysocki.com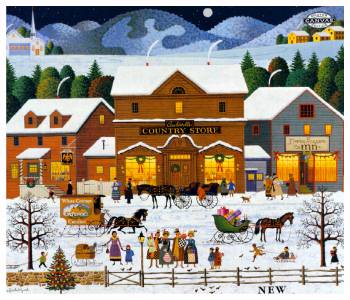 "Christmas Eve"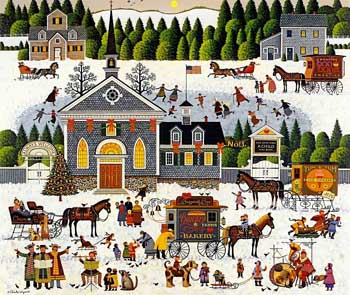 View large image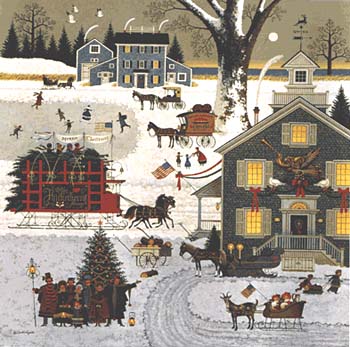 "Cape Cod Christmas" View large image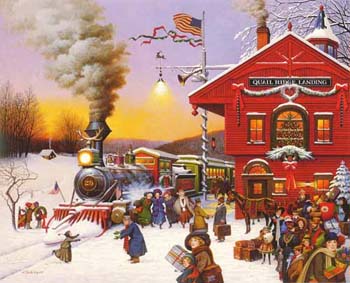 View large image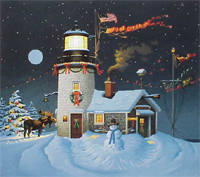 "Take Out Window"
---
Previous | Next

Christmas Exhibit Home | Clipart Collection | Artist's Gallery | Terms/Links

Dan's House Collection Home | SimpsonCity Home
Dan's Christmas Page

---

Contact Dan Simpson
Entire contents © 1999-2006 Daniel E. Simpson

This page was last updated December 16, 2006